I'm back!
Disclaimer: I did this project a while ago (I'm not telling how long ago but I will say it wasn't in 2019) but my blog has been dormant so I'm going to do try and do some catch-up posts.
Weirdly, the landing was one of the things that really made me want to buy our house, when we first looked at it in 2014. I think we'd looked at so many narrow little Victorian terraced house, that the relatively spacious landing of this 1930s beaut was an immediate winner.
I spent sooooooooo long deciding what to do with the four doors upstairs off the landing. I was originally looking to paint them a dark charcoal or off-black but I just couldn't find the colour I wanted. I looked everywhere which included making the woman at B&Q get one of those hydraulic thingees to check the very back of the top shelf.
I started looking at lots of before and after pics of doors painted black so in the end I grabbed a tin of plain old black paint, a brush and some mini foam rollers and went for it.
You'd think I'd painted enough things to not to make basic blunders, but apparently not.
First up, I was like 'primer be damned!'. Bad decision. The doors I didn't prime took THREE coats to look right FML. I did scuff them down with sandpaper before starting, but they were just too varnishy. A classic case of laziness totally not paying off and causing more work in the long run. 
Second mistake, I chose satin finish. After painting the first door it looked so bloody shiny, so I hustled back out out and got myself load of eggshell and redid it which was SO MUCH BETTER. Eggshell is the least shiny next to matt – it just has a very low sheen but is still wipe-able and durable.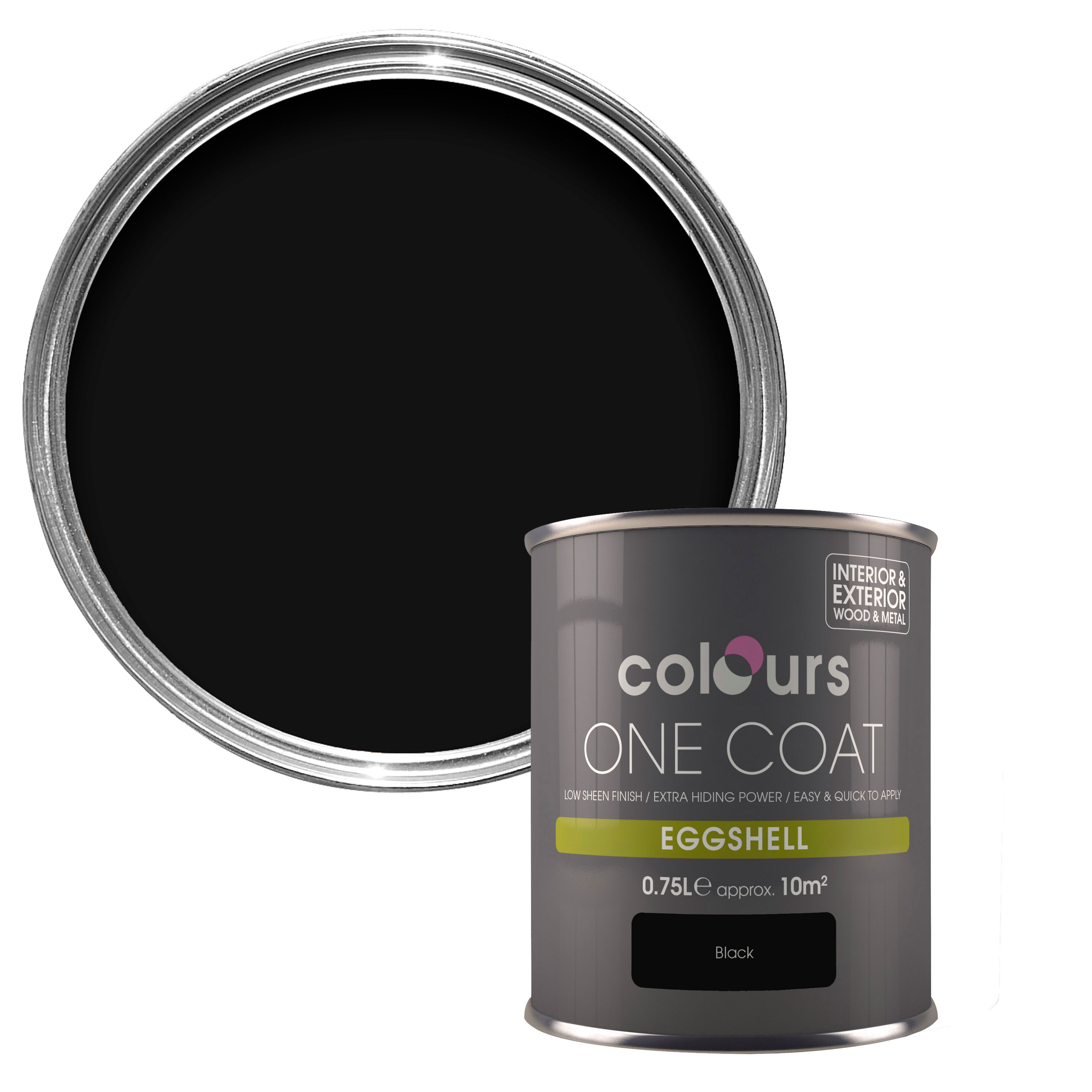 So, here is what the doors looked like before:
And from the other angle:
And after:
I'm super happy with the result. It's so much easier on the eyes than the orangey varnished pine from before. Jamie wasn't so sure but I think he's used to it now. I do actually want to paint everything black now though. I need to try and curb that because it takes quite a lot of hard work to paint over black paint, so I need to be super sure!
What do you think? Looking good or too much black for you?
To check out some other home pics come and follow me on instagram!